Get Your Skin Smooth, Soft & Ready To Go
Welcome to the best medi-spa and laser hair removal services
in the Ottawa / Gatineau region from
Monday to Sunday!
Our Promise To You
While there are definitely many ways to get rid of unwanted hair, really a couple of methods can minimize hair re-growth while also leaving the surrounding skin undamaged.

At Mahaba Wellness Services Inc, our laser hair removal services in the
Ottawa / Gatineau region can ensure just that. Our hair removal treatments are an exceptional alternative to electrolysis, shaving, and waxing as well. They can be performed on any body part that needs hair removal such as the legs, face, back, arms, underarms, bikini location, and Brazilian treatments.

We assure you that the moment you walk through our doors, we'll do our very best to meet your expectations. Whether you're unwinding with laser hair removal, body sculpting treatments, spider vein removal, acne treatments, facials treatments at deeper level for a youthful skin or topical treatments, you'll be pampered by our outstanding technicians and experts.

Kick back in a relaxing, tranquil ambiance designed to rejuvenate your spirit.
Allow us to freshen your body and mind to prepare you to tackle the globe. You've earned this!


OxyGeneo 3-in-1
Super Facial

Body Sculpting Treatments



ReadyMedical Topical Healing solutions
Learn About Our Revolutionary Technology For Perfect Laser Hair Removal Services In The Ottawa / Gatineau Region
For You.
Get Advice From
Our Inspiring Team.
Call Or Contact Us Today!


+1 819 201-8514
Our Services
We Will Help You Fall In Love With Yourself Again
OxyGeneo 3-in-1
Super Facial

ReadyMedical Boosters
Topical Healing Solutions
Laser Hair Removal For Women


Laser Hair Removal is a risk-free and efficient way of getting rid of undesirable hair, completely. The way it works is straightforward.

Light is absorbed by melanin, the pigment in the hair follicle. The laser's light energy heats the pigment and destroys the hair follicle. It only affects the specific structures of the hair and roots, leaving the surrounding skin intact.

At Mahaba Wellness Services, we only use medical-grade lasers, the most sophisticated technology offered, safely delivering exceptional results and faster treatment times.
CLICK HERE & TAKE ADVANTAGE OF OUR SPECIALS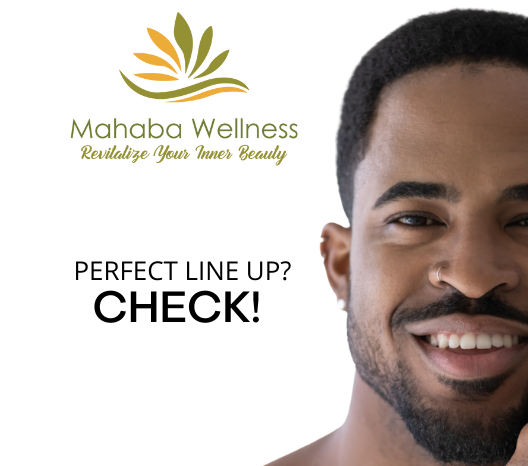 Laser Hair Removal For Men
Laser hair removal for men has finally come of age. Rising numbers of men, figured out that this is the best method to free themselves of excess hair and are now using laser hair removal as a scientifically proven safe treatment to achieve a clean, sleek appearance.

Laser Hair Removal is a treatment where a specific beam of light targets the follicle, disabling the reproductive cycle of the hair without hurting the skin. It can also provide a remedy for ingrown hairs and uncomfortable and painful shaving rashes.

The treatment is ideal for men thinking about body hair removal, facial hair removal, back hair removal, or permanent hair removal from the chest.

Schedule A Hair Removal Appointment:
+1 819 201-8514
Body Sculpting Treatments


Whether you're months into your weight loss transformation and need help getting rid of those last few pounds or if you are simply looking to enhance your body shape, and feel comfortable in your clothes again, Body sculpting treatments in Gatineau offered by Mahaba Wellness Services Inc could be the answer.

This fat reduction procedure targets fat cells alone and is a non-surgical way to get rid of stubborn fat in a way that diet and exercise can't.
CLICK HERE & TAKE ADVANTAGE OF OUR SPECIALS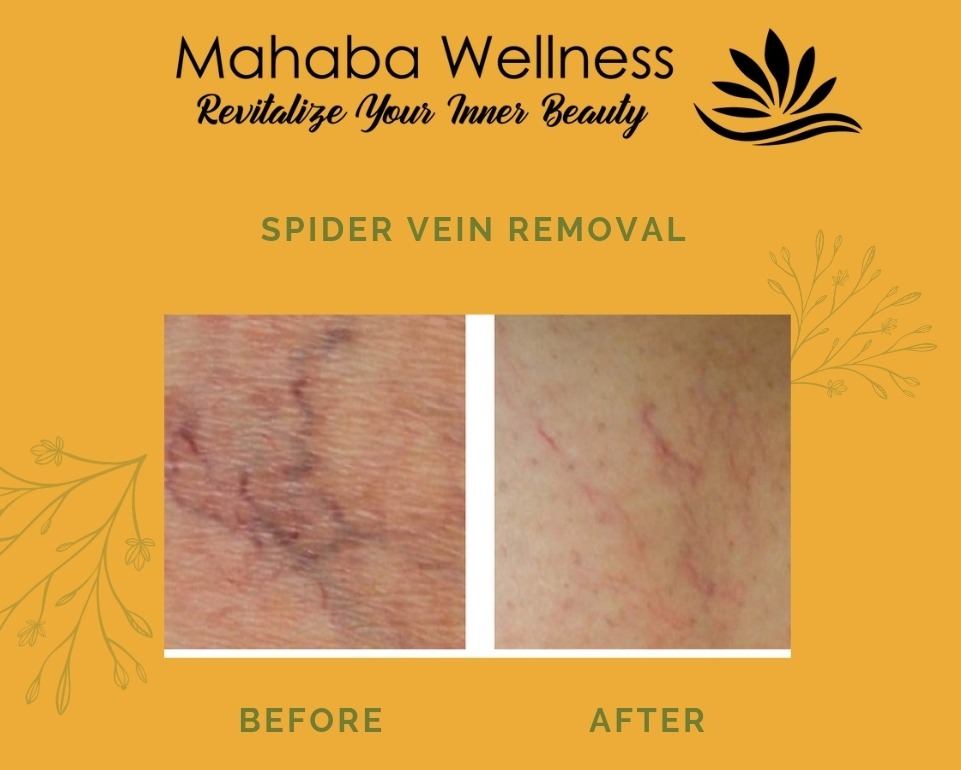 Spider Vein Removal (Sclerotherapy)
Thread veins are damaged veins and broken capillaries just below the skin and are extremely common in both men and women. As you age, your skin loses collagen and becomes thinner, so when veins expand they become visible through your skin. They are often caused by long-term sun exposure, pregnancy, rosacea, alcohol, smoking and standing for long periods and can leave people feeling very self conscious.

At Mahaba Wellness Services in Gatineau, we can treat your spider veins. We provide the highest standard of clinical care, the latest technologies available in the industry and the best vein removal treatments available with no down time after treatment.

During a free-of-charge consultation, our specialist vein technicians can discuss the treatments available and recommend the best approach for you so you'll get the best advice, treatment and results possible.

Schedule A Free Consultation :
+1 819 201-8514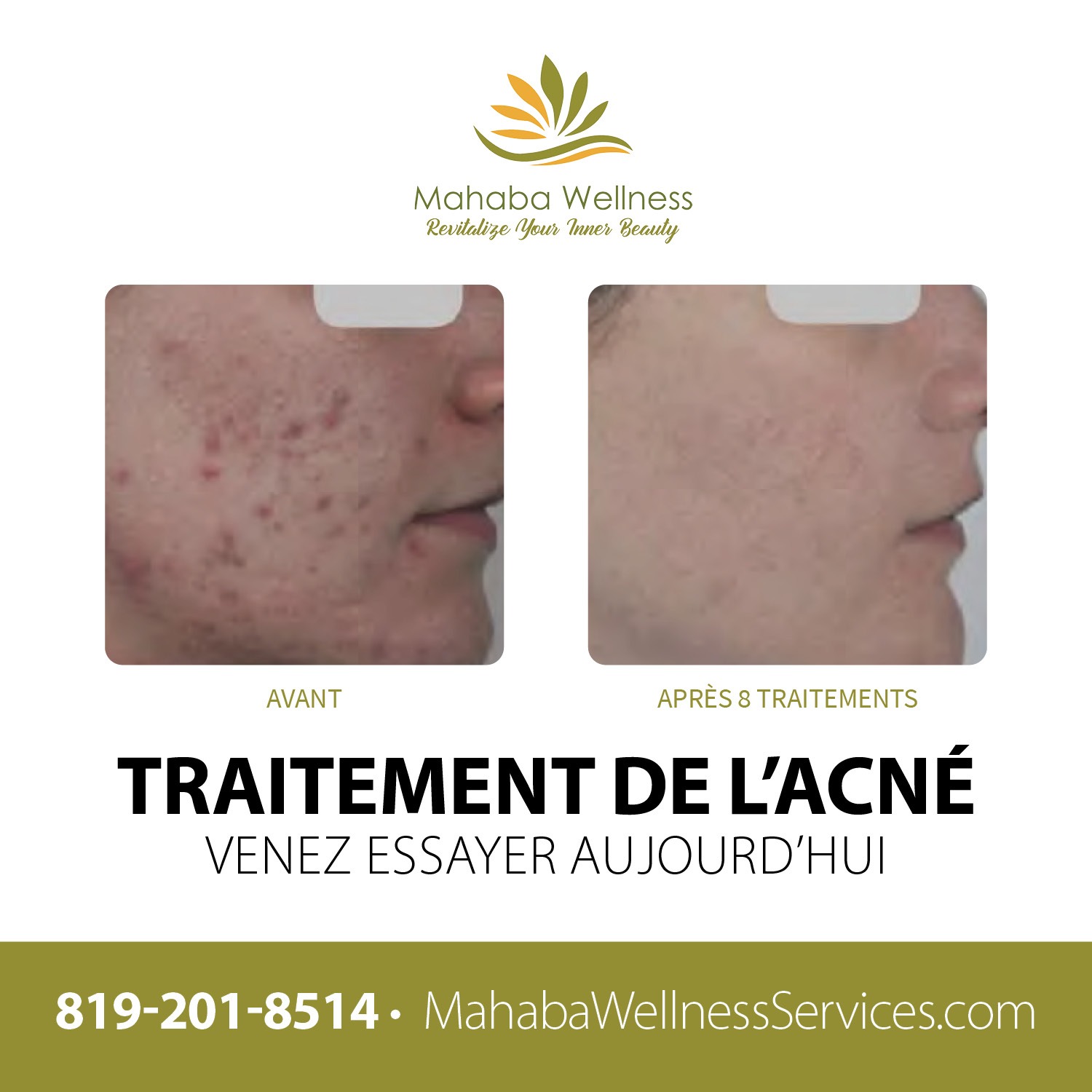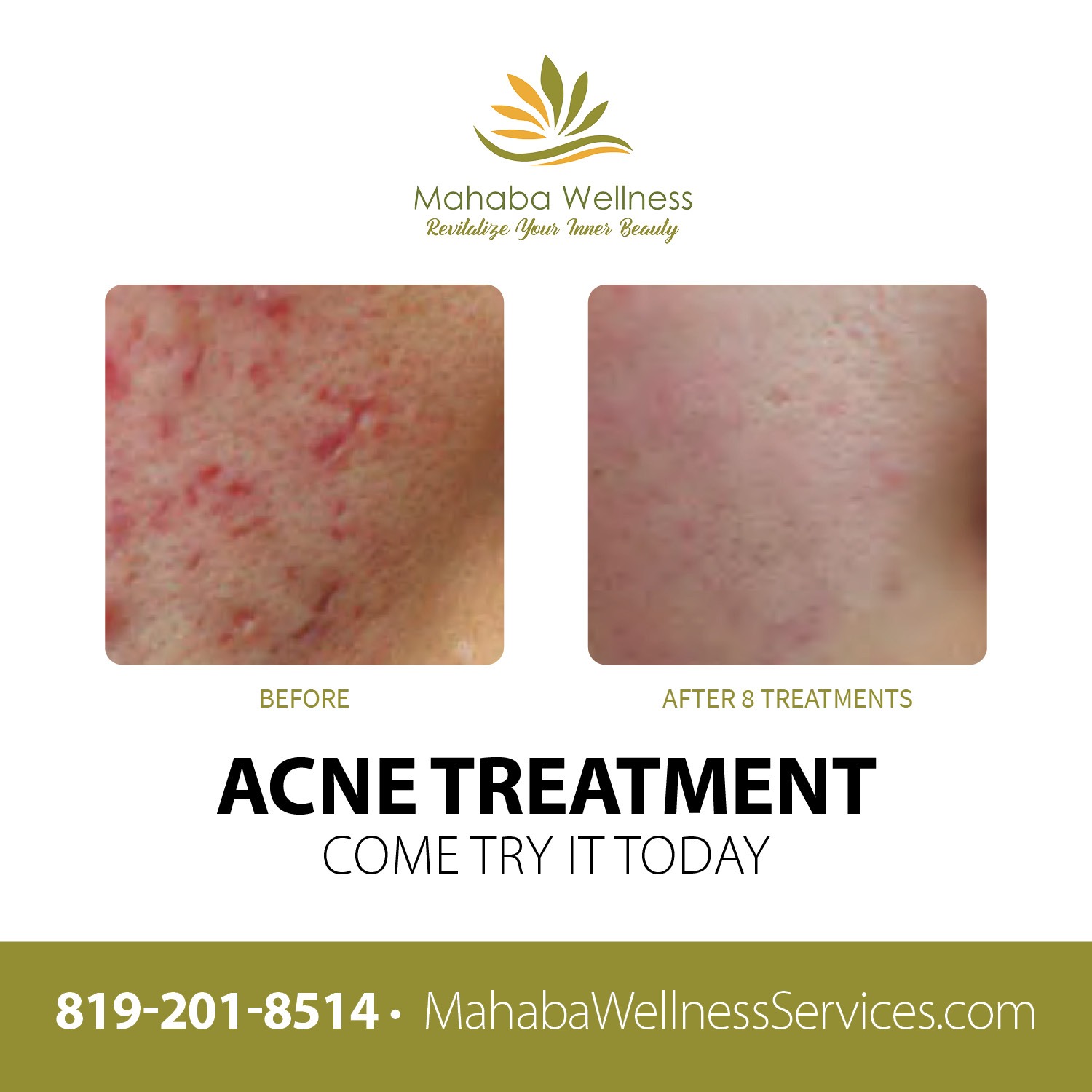 Book Your Appointment Today
Welcome To The Authentic Oxygeneo 3-in-1 Super Facial!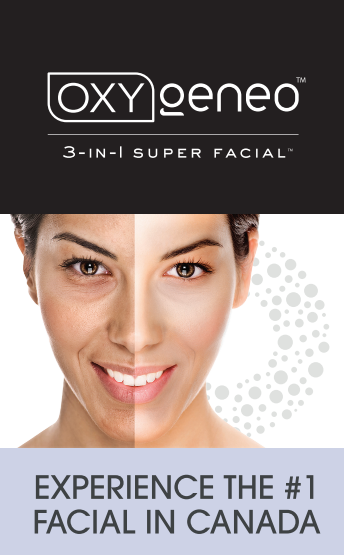 OXYGENEO™ HARNESSES THE BOHR EFFECT TO OXYGENATE THE SKIN FROM WITHIN THE BODY!
This breakthrough technology provides superior anti-aging results by treating the skin at a deeper level. Exfoliate, Oxygenate, and Nourish your way to youthful skin.OXYGENEO™ has got you covered with 5 unique treatments targeting specific skin needs: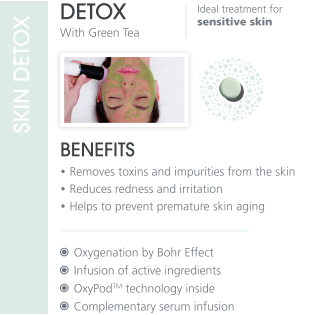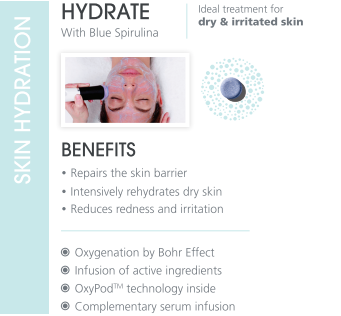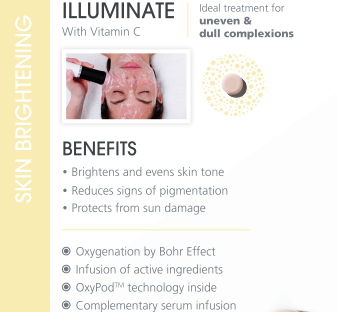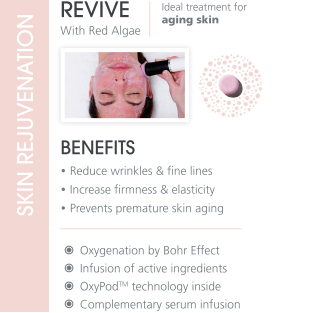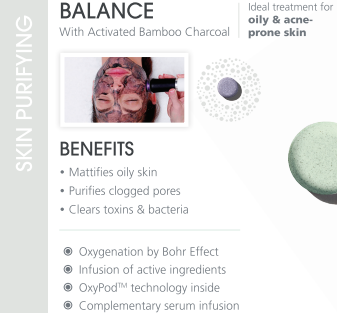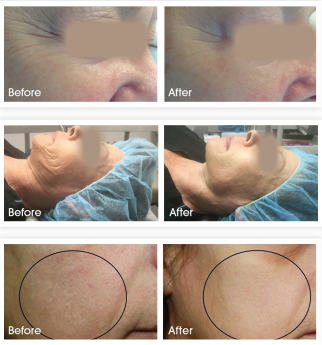 Book Your Treatment Today
Ask us about boosting your treatment results with ReadyMedical!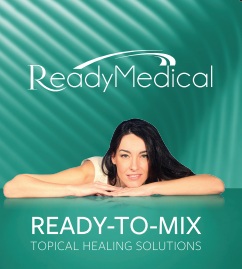 AS OPPOSED TO OTHER TOPICAL PRODUCTS, THE ACTIVE INGREDIENTS OF READYMEDICAL ARE MIXED TOGETHER WITH STERILE HYLARURONIC ACID RIGHT AT THE MOMENT OF APPLICATION
ReadyMedical is the first line of ready-to-mix sterile products which are designed to help your skin heal faster and better after any aesthetic treatment.
No matter the treatment you are getting or the condition of your skin, ReadyMedical has got you covered with 4 unique solutions that will help you achieve the best positive results:
anti-aging solution, intensive healing solution, antioxidant solution and acne solution.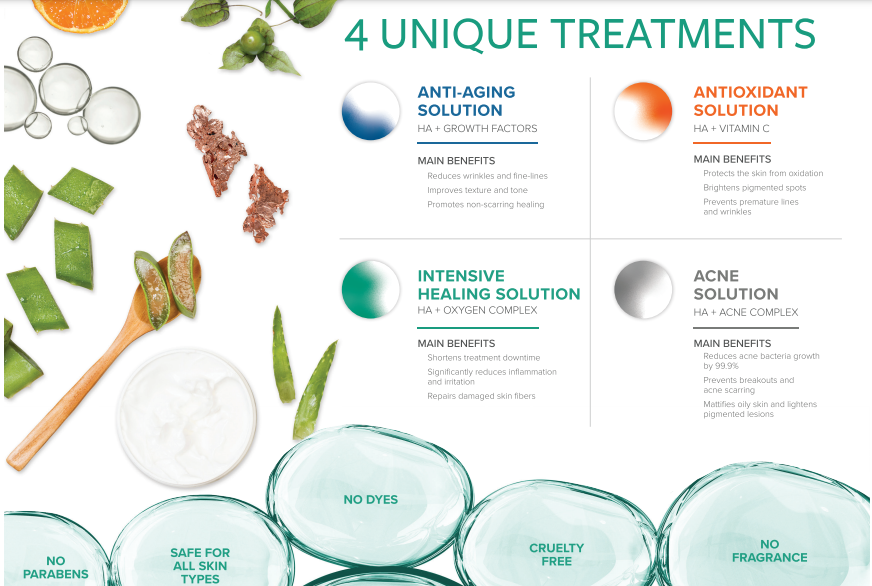 Book Your Treatment Today
Listen To What Our Customers Say...
Because It's Our Customers That Matter Most.
Mariam H.
Amazing experience and very informative staff. They explain everything in detail and make you comfortable! Welcoming environment and the place feels so cozy... I would recommend Mahaba Wellness to family & friends!

Anatolia N.
Woow! Just Woow!
Very nicely organized and great patient care. Finally get a chance to try out the laser hair removal after a long time. Awesome place to treat yourself, I highly recommend it!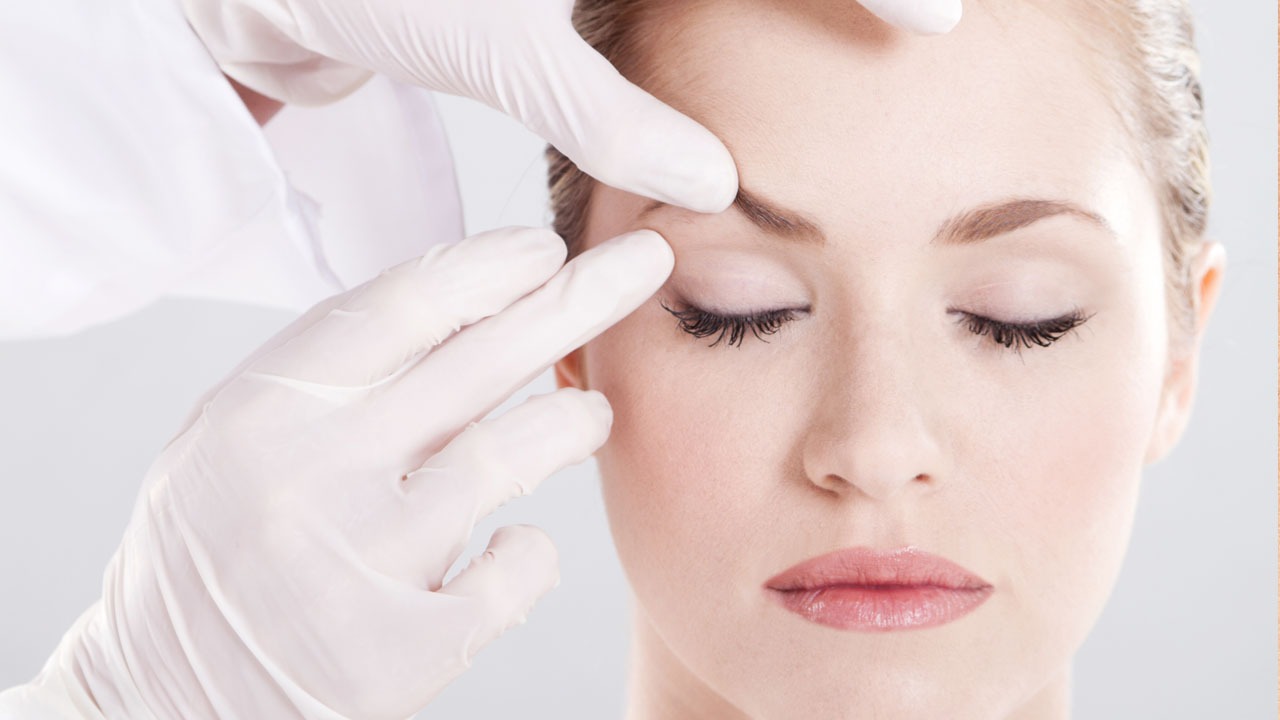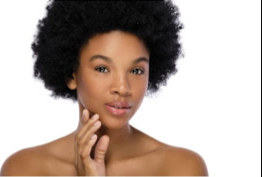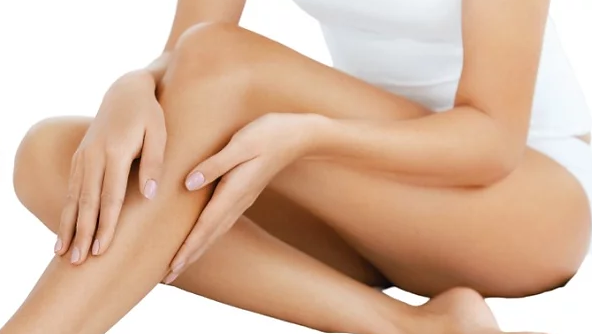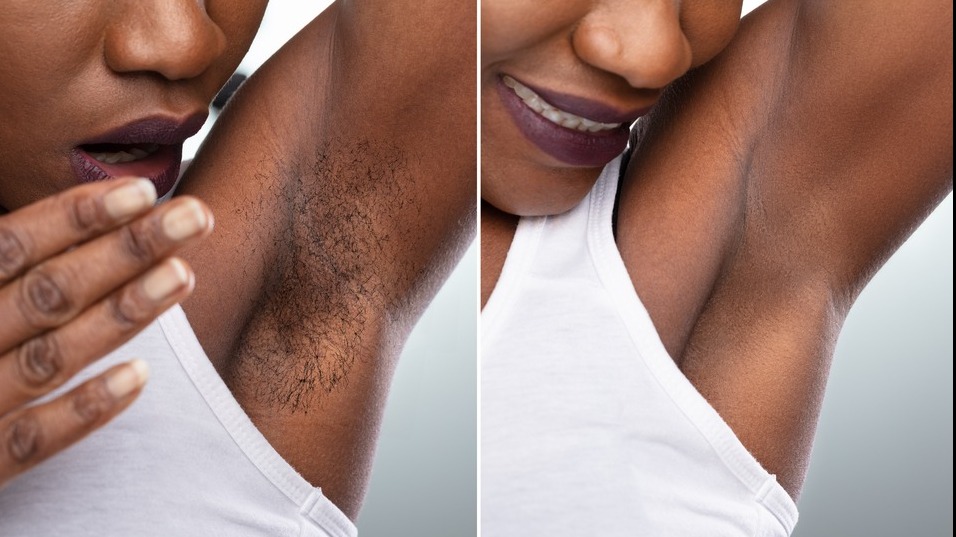 BOOK A FREE CONSULTATION
TODAY!
GET UP TO 20% OFF
FOR YOUR FIRST VISIT!


*One per customer. New customers only.
Call For More Information*
BOOK YOUR FREE CONSULTATION
Book Your Appointment Today +1 819 201-8514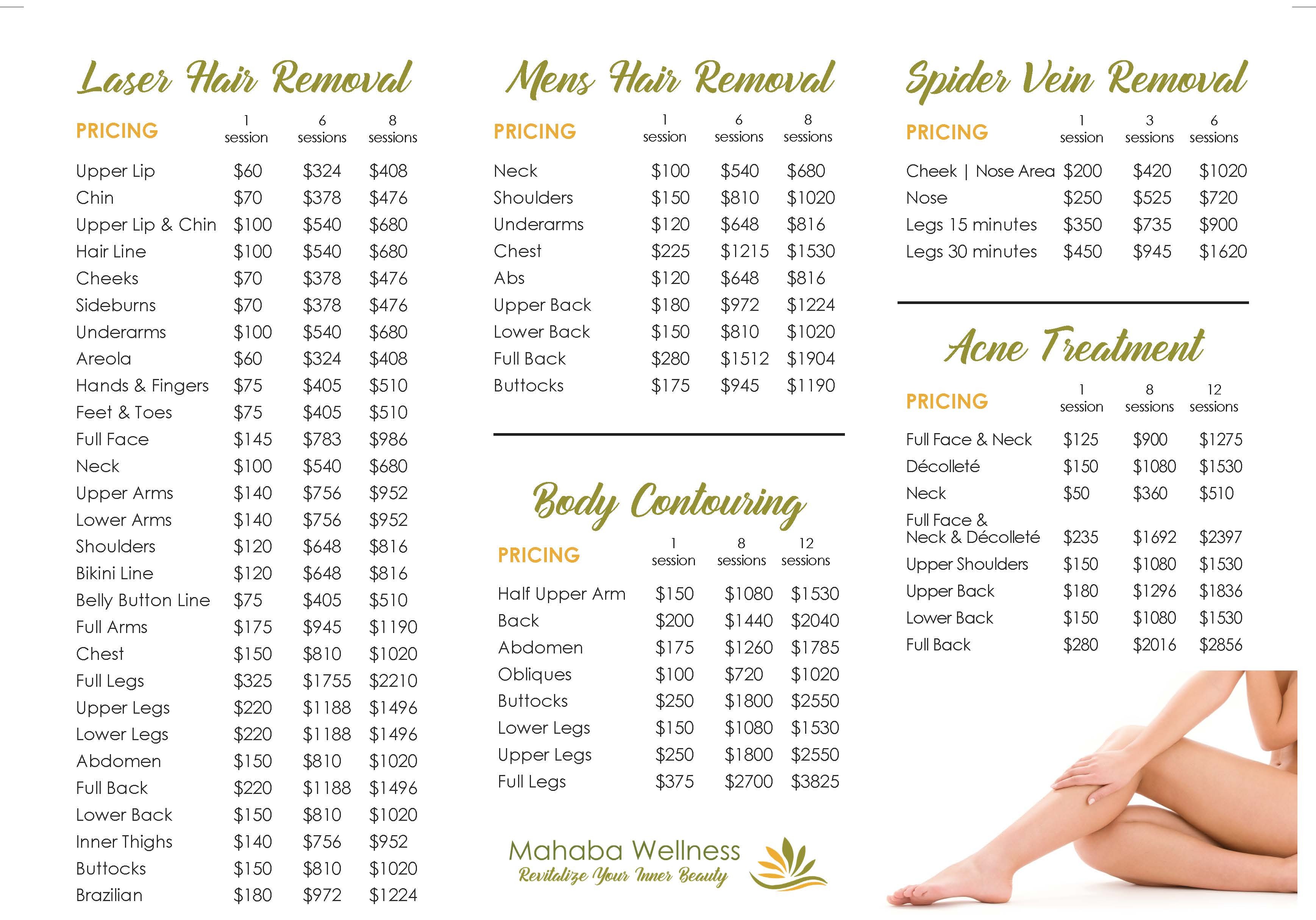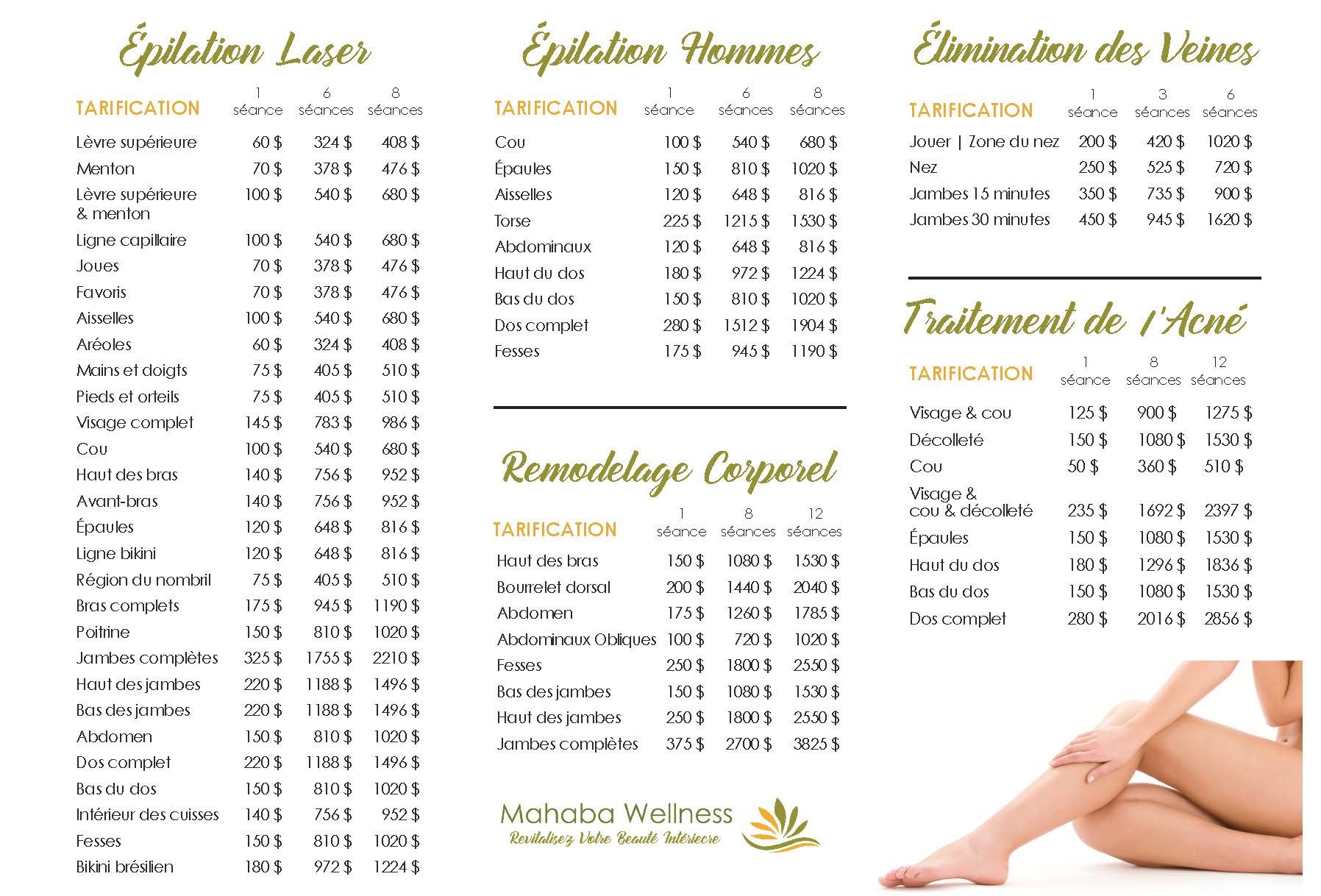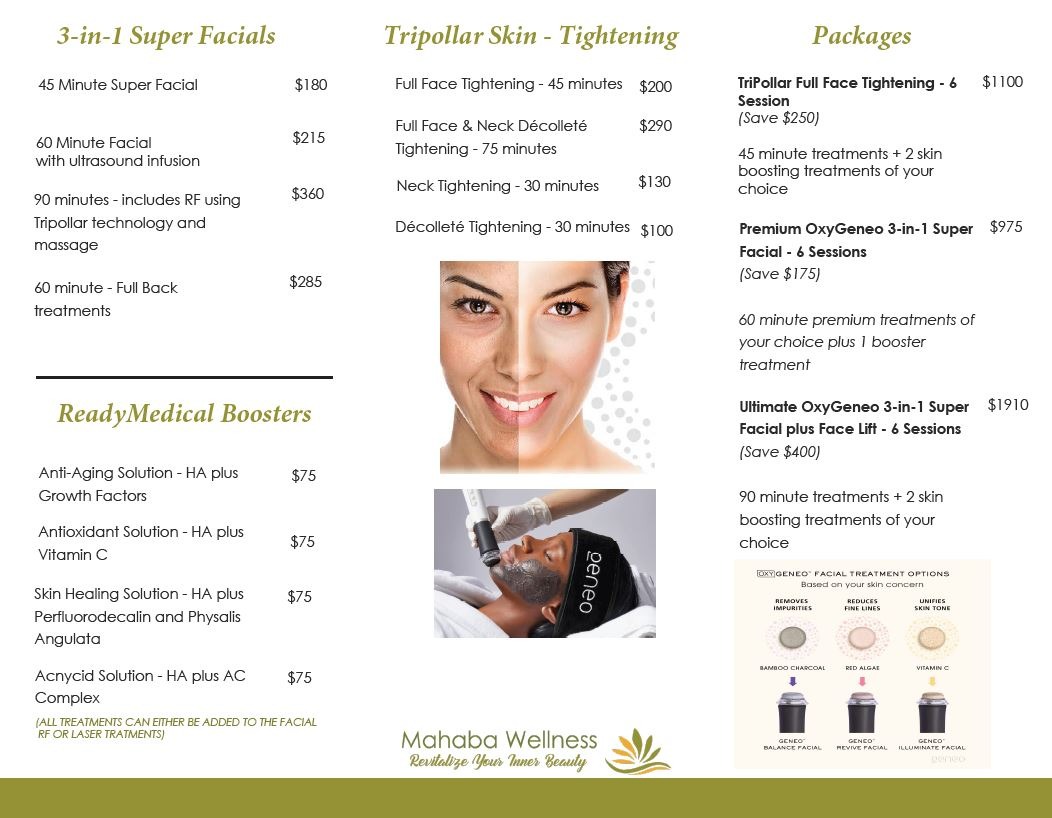 Case Study:


Laser Hair Removal Versus Waxing & Sugaring For Bikini Line
Before trying laser hair removal, my bikini line hair was very high maintenance.

I had tried waxing, sugaring and I would just be happy with my bikini line immediately after I had shaved or waxed. If I shaved, after that I would certainly have regrowth the following day, which would make the area itchy, uncomfortable with red spots on my skin.

I found that waxing and also sugaring offered a longer-lasting outcome, but the actual process was extremely painful as well as time consuming. I would be happy with the results for a couple of weeks but then suffered from ingrown hairs.

I came to Mahaba Wellness Services to find an extra permanent option to maintain my bikini line that wouldn't result in ingrown hairs or shaving rash.


A good friend had actually advised me to try laser hair removal. I was anticipating receiving similar results to that of waxing. I was excited about trying something brand-new.

I was excited at how fast the entire treatment was. The first minute of the first session was a bit of a shock, once I understood what to expect, I relaxed into it and I really did not find it nearly as painful as waxing.

I have now had a package of 6 treatments and the results are unbelievable; so much better than I expected. I would state I have actually achieved around an 85% decrease in hair growth since the therapy program is finished and I haven't had a single ingrown hair since my second treatment.


Simone J.
36 years old, Gatineau, Quebec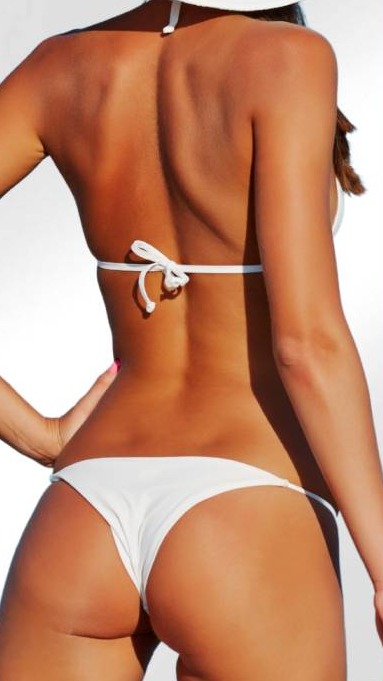 GET UP TO 20% OFF
FOR YOUR FIRST VISIT!
Some Common Myths About

Laser Hair Removal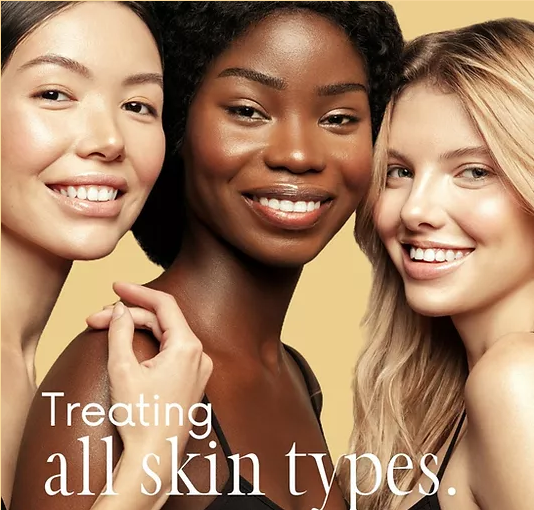 "Laser Hair Removal Is Expensive."
Because laser hair removal is such an advanced technology, people automatically assume that it must be expensive. However due to the popularity of the procedure it has been made accessible to everyone on any budget! If you were to compare it to the cost of regular waxing for the rest of your life, thousands of dollars can be saved!


"Laser Hair Removal Causes Ingrown Hairs."
The complete opposite actually! Ingrown hairs are a common annoyance after shaving and waxing, but not after laser hair removal. By destroying the hair follicle, laser hair removal significantly reduces the chances of getting ingrown hairs.
"Laser Hair Removal Is Painful. "
Laser Hair Removal is no more painful than waxing. In fact most clients say that waxing is more painful as it pulls at the skin. Clients have described Laser Hair Removal as mildly uncomfortable and not unlike "the flick of an elastic band" which is a common description used. For those who find the procedure uncomfortable, a topical anesthetic is available.
Who We Are & Why Us:
Your Medi Spa &

Laser

Hair Removal Service in the Ottawa / Gatineau Region
We are your #1 destination for wellness from the daily life. We've been providing the Gatineau and Ottawa community with the highest quality laser hair removal for all types of skin, body sculpting treatment and spider vein removal for two years.

People come to Mahaba Wellness Services Inc looking for laser treatment for a wide range of reasons. They want the assurance of laser treatment that adheres to strict Health and Safety guidelines and carried out by fully qualified and experienced technicians who care and inquire about their wellness.

They want to be treated by experts who understand the need for discretion and are sensitive to the various reasons why people turn to laser treatment.

They also want a treatment that is affordable without compromising on the quality of treatment and care provided.

At Mahaba Wellness Services Inc, we provide all of these assurances. That's why our clients often recommend us.

Our staff is properly qualified and trained. You may participate in one of our open house events, and you will appreciate how our treatments can be personalized to each individual so that optimum results are achieved.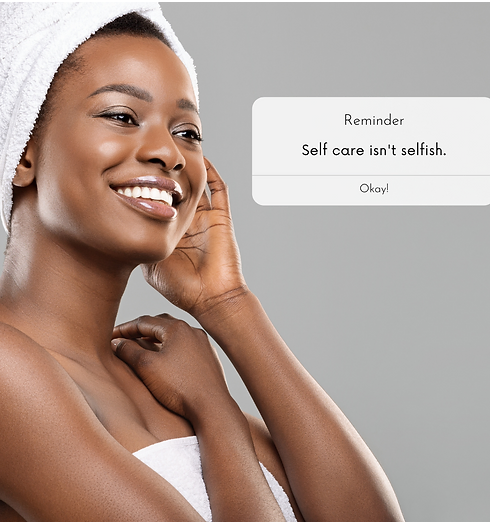 Meet Our Awesome Team:
Passionate Beauty and Wellness Professionals.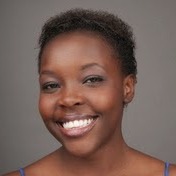 Moureen Ambalwa
CO-OWNER & TECHNICIAN

Phanice Sagrah
CO-OWNER & TECHNICIAN
Don't Miss Our Next Events and New Services Openings in Gatineau
Hear What Customers

Like You Are Saying About Us:
Fay S.
Very professional lady, gave me a full hour consultation and answered all my questions. The service was very comfortable and went at my pace. I would recommend Mahaba Wellness to anyone wanting to get laser hair removal services.


Call Us Now To Schedule Your Appointment:
+1 819 201-8514
For the Well-Being of Our Clients
When you arrive for your appointment, please remain outside the building until we text or call you to come in.

We are using a non-contact thermometer to take temperature checks prior to service. If you have a temperature, we will have you reschedule.

You will be asked to wash your hands with warm soapy water for 20 seconds upon arriving, prior to your appointment.

If you prefer, bring clean disposable gloves with you and put them on after coming into the spa and dispose prior to leaving. Hand sanitizer will be provided.

A mask must be worn covering the nose and mouth while inside our building. Please arrive with your mask on. If you do not have one, we will provide you with one for a nominal fee. If you choose not to wear a mask, we will unfortunately be unable to serve you.
Frequently Asked Questions
How do I determine which service is best for me?
Our team is educated about the services we provide, so give us a call and talk to us about what kind of treatment you want. Or what result you are looking to achieve. We'll offer you our professional advice on the right solution for you.
How does laser hair removal work?
By absorbing the laser's light energy into the pigment of the hair shaft, the temperature of the hair follicle is raised to a point where the cells that are responsible for hair re-growth are destroyed, and therefore lose their ability to grow hair.
Most patients have satisfactory hair reduction or loss after 3-7 appointments.
Can you treat all skin types?
Yes, all skin types are treatable at Mahaba Wellness Services Inc as we only use medical grade lasers with the most advanced technologies that allows us to do this safely and effectively.
How often can I have laser hair removal services?
We recommend you leave a minimum of 4-8 weeks between your treatment times initially; this depends on the area you are treating and your hair cycle. As the number of growing hairs begin to reduce, we may space your treatments out further to ensure we always catch the hair in the correct stage of growth the anagen stage.
Join Our Birthday Club
Nobody Can Refuse A Special Gift On A Special Day...Do You Agree?
For Your Birthday Get 20% Discount On Your Purchase!
Revitalize Your Inner Beauty
With Us!
Easy To Find &
Convenient Hours.
Office Hours
Monday 9:00AM-8PM
Tuesday 9:00AM-8PM
Wednesday 9:00AM-8PM
Thursday 9:00AM-8PM
Friday 9:00AM-8PM
Saturday 11:00AM-5PM
Sunday 11:00AM-5PM